News & Events
---
Beyond the Sale - Brought to you by your local Marion REALTORS®

School Supplies Event August 10, 2020 - Event Flyer

---
2019 Carmen Morbitt Annual Memorial Golf Outing and Auction

Thank goodness we started the day with not much rain at all...the ending was a different story, but all in all, the day went AMAZINGLY!!!! There were so many smiling faces ready to accept the 18 hole golf course challenge! Due to our friends at OhioHealth Marion General Hospital Hospice/Home Care and Palliative Care, we were able to raise over $6,000.00 for the TWIG IV group to help folks in need. (We will update that amount as soon as the final numbers come in)
If you have never gotten involved in a charity fundraising event, next year should be your year to start! Contact The Marion Board of REALTORS or Beth Meadows at OhioHealth Marion General Hospital Volunteer Services department to see how you can be a part of a community effort to help others.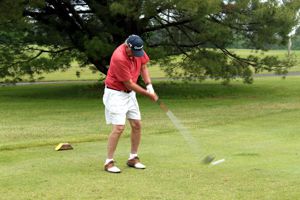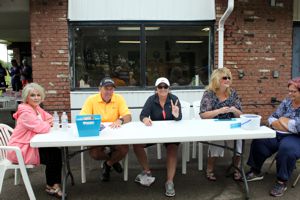 Click HERE for more photos of the event!
---
Cupcake Wars 2019

We would like to put out a big "THANK YOU" to all our Bakers, our Sponsors, our Attendees and our Buyers!!
We had such huge success with this event again this year because of all of you!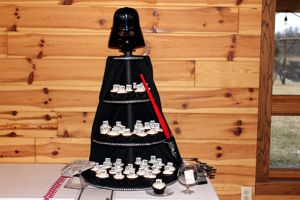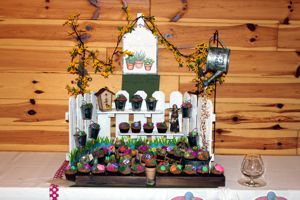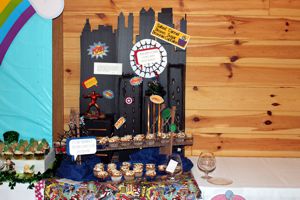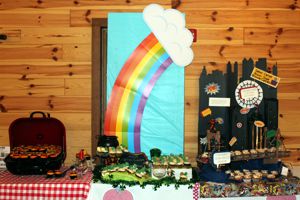 "Thank you" to All Occasions Catering and Banquet Facilities for the gorgeous venue, and for providing the snacks.
"Thank you" to Jim Denton, our auctioneer, who did a fabulous job.
"Thank you" to Phil Biederman, our photographer and slides operator. We appreciate the extra efforts that he puts in to be at our events and capture the fun on "film".
"Thank you" to the Hospice Committee and all the volunteers for all the planning, decorating, and hard-working that they did to make the event so much fun and successful.

Next year event will be held on Monday, February 17, 2020. Be sure to plan ahead and mark this date on your calendars.
---
2018 Annual Carmen Morbitt Annual Golf Outing
Many thanks to everyone who participated in the annual Golf Outing at Kingsmill Golf Course. We had a wonderful time and the weather was beautiful. Whether you sponsored a team, donated pop and cookies, donated auction items and/or volunteered to help, we would like to thank you because the event would not have been possible without you. A big thanks goes out to Kingsmill Golf Course. They were great and the facilities looked amazing. The winning team was Midwest Lettering #2 who scored -14 under par. Beth Barcus was the $100.00 winner of the chance for a $1,000,000 for hole in one. (She came the closest without going in the hole.)
Thanks again and we hope to see you next year to help us support a great cause in Ohio Health Marion General Hospital Hospice.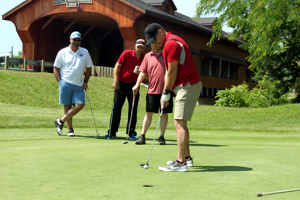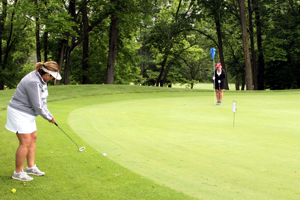 Click HERE for more photos of the event!
---
The Marion Board of REALTORS was able to donate 7 Dell laptops to the Boys and Girls Club of Marion!
We were so excited to be able to help that worthy cause and urge all of you to do the same.
We all have a responsibility to the youth of today and the adults of tomorrow!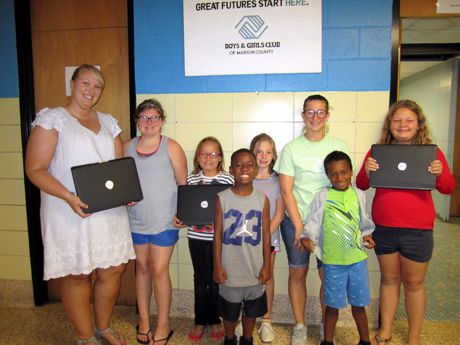 ---
RPAC Fundraising Event Success!
To all who helped with this event, we would like to say a big "Thank You!" We were able to raise $3,140.00 to help our REALTOR® community be heard.
Thank you to PM Title for sponsoring the breakfast! They were a great help to us.
Thanks to Jim Denton for being our awesome auctioneer!!
Also, thank you to Rick Roe and the RPAC Committee for planning the event, Phil Biederman for taking pictures, and the many affiliates and agents who donated their time by toting, purchasing, & winning auction items; and by helping us set up and tear down décor and items, and just plain being there for the Board.
Thank you to Dave Cook, our Ohio Realtors District 1 VP, who came to be with us on our big day; and to Bob Fletcher, Ohio Realtors CEO, for his monetary donation.
We would also like to thank the VFW for their AMAZING breakfast. Their cook is just too good to be true! If you would like to take a lunch there, they are very reasonably priced and are open to the public on specific days. Call the VFW for more information. We support our veterans!
Again, the RPAC event was an enormous success! Hope to see you all there next year! If you have not made your donation to RPAC you still have time.
Our RPAC total for the 2018 year so far is $3,865.00. Great Job!!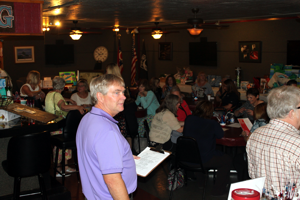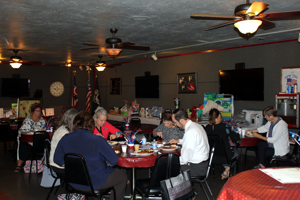 Click HERE for more photos of the event!
---
"Shred It Day Event"
Thanks to United Bank for co-sponsoring the Shred- It Day that was held on May 5th. Thanks to all the volunteers who donated their time to help. We were able to present Downtown Marion with a check for $231.39 of which they were very thankful."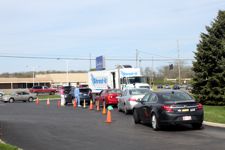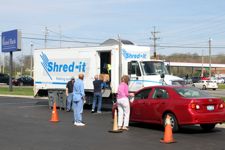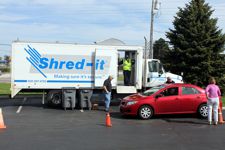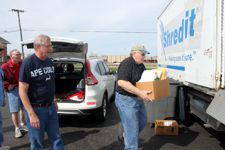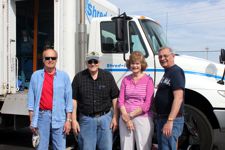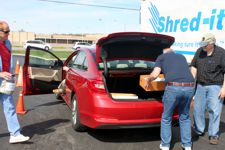 ---
"A Night at the Races"
Thanks to everyone who attended the "Night at the Races" fundraiser to benefit Leapin' Outreach Center on April 20th. With your help we were able to raise $7,622.93.
We appreciate our sponsors and everyone who contributed to make this a great success.
We could not have done it without your help and support!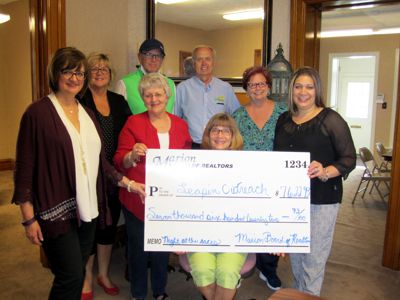 Click HERE for more photos of the event.
Our Sponsors:
Platinum
Chicago Title / Wall Bros.
Concord Mortgage
Fahey Bank
First Citizens National Bank
PM Title
Real Living Generations
Real Estate Showcase
The Union Bank
United Bank

Gold
Crossland Title
Whetstone Financial

Silver
ACS Title
First Federal Bank
Inspect Ohio
Ohio Basement Pro
A little about LEAPIN OUTREACH CENTER:
The word "Leapin" is an acronym:
L - Loving
E - Each
A - And
Every
P - Person
I - In
N - Need

Leapin' Outreach Center is a non-profit outreach program organized to help people in need. They currently help in the areas of clothing, personal needs, household items and sometimes with food emergencies.
While trying to fulfill material needs, they are also there to help with emotional and spiritual needs as well. They take referrals from agencies but also accept walk-ins.

They are open:
Tuesday 5:30 p.m. – 7:30 p.m.
Thursday 10:00 a.m. – 12:00 p.m.

Leapin' Outreach is always in need of donations of good, clean clothing, personal need items such as soap, shampoo, toothbrushes, toothpaste, household items, sheets, blankets and towels. They can always use monetary donations. The Center also needs volunteers to help serve the Marion area residents.

For questions or more information call 740-387-0131.
---
Cupcake Wars 2018
Wow…The support for this year's Cupcake Wars was outstanding. Bakers (35) and Sponsors (30) flooded into the Barn at All Occasions, for our 5th year of presenting the event, where the traditional balloons were flying and the smell of frosting was in the air. By Feb. 1st the Twig IV event was sold out and the bakers' spots were all reserved. The creativity of the bakers was over the top with Pirate ships, fairies, buckeye trees, Olympic games, holidays, even an Eiffel Tower, and much more. There were also cupcakes looking like Ice Cream Sundays and Starbucks drinks, jewelry, healthy ideas, Lorax and memorials. The sale of cupcake boxes was great and guests filled their boxes with delicious treats.
The winner this year was a wonderful pirate display created by Keith and Connie Adams.
We thank everyone for their support and participation. Of course, the big winner is OhioHealth's Hospice and Palliative Care programs.
A final tally of the proceeds will be posted after our next Twig IV meeting.
Thank you to our incredible committee. They are dedicated and the hardest working volunteers I have had the pleasure of working with.
Sherry Gillette | Maureen Diehl | Marla Vance | Jim Conway | Neeta Shuff | Les Morgan | Dave Cooke | Lori Dye | Lynn Miley | Dan Dreher | Phil Biederman
Special thanks to Candi Dreher, who helps us every year and Jeff Diehl for setting up the bar and bartending with Maureen.
Deb Cooper and Twig IV, Chairman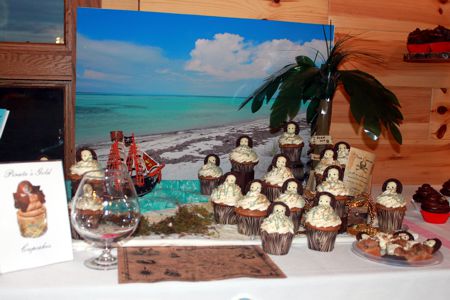 Click HERE for more photos of the event!
---
The RPAC Fundraising Event was a brilliant success!
Thanks to Scott Braumiller, the RPAC Committee and the Program Committee, the evening went off without a hitch. The Marion Board of REALTORS®, along with our amazing affiliates, was able to raise $5,310.00 to help support our REALTOR® Political Action Committee. Wow!! So far this year, including voluntary RPAC donations with your annual Dues, and with the auction, we have raised $6,430.00 for our RPAC Grand Total!
Thank you to all our affiliates who participated:
Candy Wendling – Concord Mortgage | Neeta Shuff – United Bank | iHeart Radio | iHeart Media
Thank you to our Program Committee who put their time and effort in to make this event a success:
Sherry Gillette | Mitzi Knight | Becky Richardson | Jamie Riffe
Thank you to our auctioneer:
Jim Denton
Thank you to those who donated items to the auction:
Chicago Title Company | Charlie Wall – Wall Bros Stables | Clif May – PM Title | John Boblenz | Real Living Generations | Tim & Ginger Errington
Showcase Realty | Scott Braumiller | Neeta Shuff | iHeart Media | Dave Cooke – Commercial Savings Bank | Mitzi Knight
Loretta Hughes | Candy Dreher | Ed Marvich - Marvich Realty
Thank you to those who bid!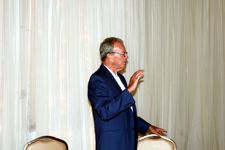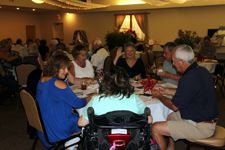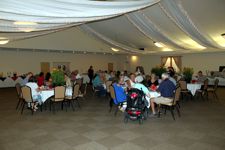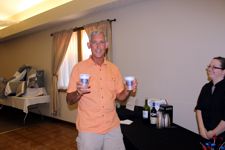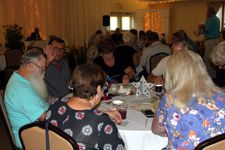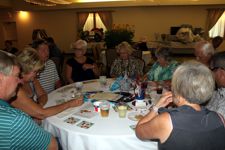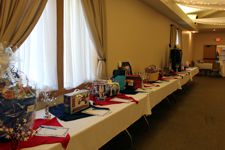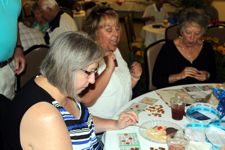 ---
The Marion Board of REALTORS took a day to man the Salvation Army Red Kettle bell ringing station at Kroger on Marion Waldo Road.
---
Wednesday, November 9th, the Board hosted a General Membership Meeting luncheon and had Don Davis, Director of the County Land Bank Program, and Dave Stamolis, from the Prosecutor's office come to speak on ridding Marion of blighted and abandoned properties.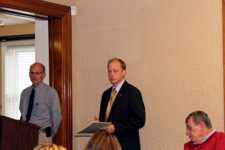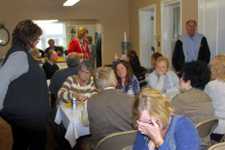 ---
Installation Banquet 2017
Thanks to Sherry Gillette and our Program Committee, we had an amazing, beautiful and memorable event!
Dan Dreher, our 2016 President did a wonderful job as Master of Ceremonies.
Our new officers, President, Becky Richardson; President-elect, Scott Braumiller; Secretary Treasurer, Mary Lou Bell and Assistant Treasurer, Angie Tanner were installed, and awards were given to our top 10 sales agents.
The top 10 sales agents were Mary Lou Bell, Ginger Errington, Dan Dreher, Cindy Dutton, Jim Conway, Julie Kessler, Barb Hendrix, Brenda Collins, and Pam Curren.
Our 2017 Leadership Team consists of our officers and our new directors...Jim Conway, Pam Curren, Ginger Errington, JoAnn Neal, and Rick Roe.
Congratulations are in order to Deb Cooper for being nominated as our 2016 Realtor of the Year! She is such as asset to our Board and the community.
Everyone enjoyed our special guests, Tom Toney and Chris Reece.
We were also able to donate a table full of toys to the Junior Service Guild Christmas Clearing House.
Thank you to everyone who made this evening an enjoyable one!!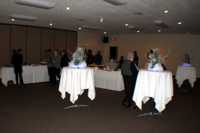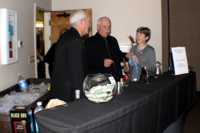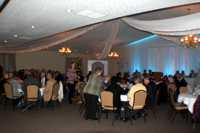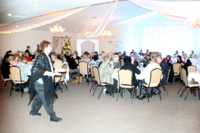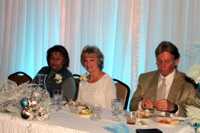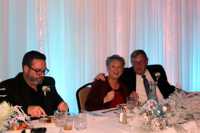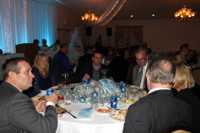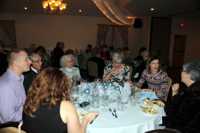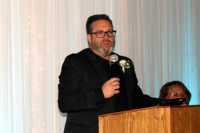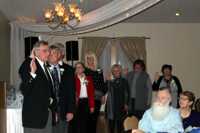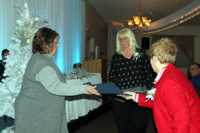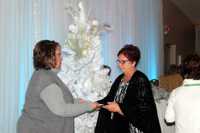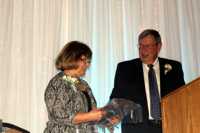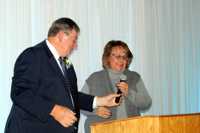 ---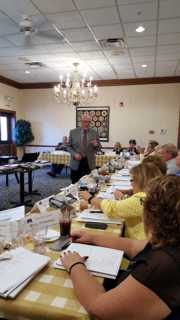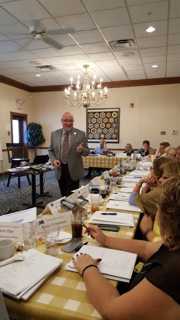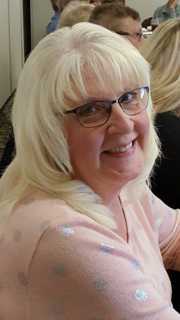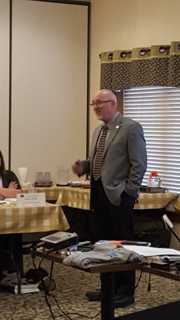 Leadership Retreat 2017
The 2017 Leadership Retreat was a huge success!
Twenty-one brokers, officers, staff members, directors, and our Tomorrow's Leader Today winner met in Bellville at the Der Dutchman.
Many ways to become better leaders were discussed, door prizes given, and goals handed down.
We are excited about the upcoming 2017 year here at the Marion Board of REALTORS®!

Thanks to our facilitator, Alec Hagerty and …

Many thanks to our sponsors:
American Eagle Mortgage
Chicago Title Agency of Marion
Commercial Savings Bank
Dan Dreher
Inspect Ohio
Marion CAN DO
Pillar to Post
Becky Richardson

A SPECIAL THANKS TO Becky Richardson for all her hard work and for the many hours that she put into making this retreat such a success!​